The First Wives Club este unul din filmele mele preferate din anii '90. Comedia Paramount din 1996 este absolut delicioasa, Diane Keaton, Bette Midler si Goldie Hawn fiind excelente in rolurile a trei femei nefericite care o iau de la inceput si se razbuna pe partenerii lor infideli [si nu numai].
Scris de Rebecca Addelman (New Girl), comedia TV Land single-camera se va petrece in orasul San Francisco, in prezent. Trei femei, colege de facultate in anii 90, se reintalnesc dupa ce o fosta colega de si buna prietena moare intr-un accident bizar. Dupa ce toate descopera ca se afla la o rascruce pe plan sentimental, ele se vor sprijini una pe alta pentru a face fata divortului, relatiilor dificile si celorlalte aspecte mai putin placute ale vietii.
Alyson Hannigan, fosta protagonista a comediei How I Met Your Mother, va fi Maggie – o profesoara de engleza la o universitate din San Francisco. In tinerete, ea spera sa devina poeta, dar a ajuns o femeie isteata, dar si frustrata, care se chinuie sa isi salveze casnicia lipsita de viata. Dupa ce prietena ei moare, ea isi gaseste puterea de a divorta si de a incepe un nou si aventuros capitol al vietii. Acest rol a fost jucat in filmul original de minunata Diane Keaton 🙂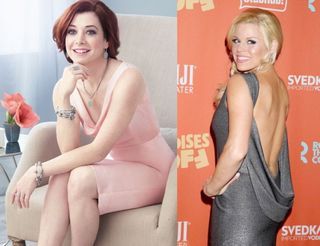 Megan Hilty (Smash) va fi Kim, o fosta actrita de succes de la Hollywood. Mereu vulnerabila si in cautare de atentie, ea se chinuie sa arate cel mai bine, sperand sa obtina marele rol al cerierei, dar jucand numai in reclame ieftine. Divortata si cu un copil de 8 ani, Kim este fericita sa isi reintalneasca vechile prietene. Rolul originar a fost interpretat de fermecatoarea Goldie Hawn.
Rolul celei de-a treia protagoniste, interpretat initial de Bette Midler, nu a fost inca distribuit.
The First Wives Club va fi produs de Paramount Television; Karen Bicks si Jenny Rosenfelt, cele care au lucrat si la filmul din 1996, vor produce executiv noul sitcom.