Preferata mea, Kirsten Dunst, isi va face debtutul regizoaral cu lungmetrajul The Bell Jar – adaptarea romanului din 1963 scris de Sylvia Plath.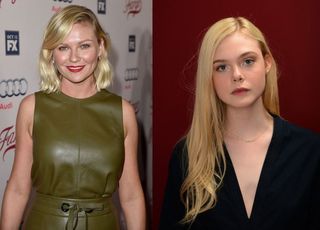 Dakota Fanning (Man on Fire, Every Secret Thing) va juca rolul principal in noul film, care a fost scris de Dunst si Nellie Kim. Lizzie Friedman, Karen Lauder si Greg Little de la Priority Pictures vor produce filmul, alaturi de Dakota Fanning si Brittany Kahan de la Echo Lake Entertainment. Celine Rattray va fi producator executiv.
The Bell Jar spune povestea lui Esther Greenwood care, dupa ce obtine un internship la o faimoasă revista glossy din New York, se intoarce acasa in Boston si incepe sa aiba tulburari mentale. Singurul roman scris de Sylvia Plath a fost adaptat pe marele ecran si in 1979, intr-un film regizat de Larry Peerce (The Incident), cu Marilyn Hassett (The Other Side of the Mountain) in rolul protagonistei.
Kirsten Dunst a regizat scurtmetrajele Welcome, cu Winona Ryder si John Hawkes, care a fost proiectat la Festivalul de Film Sundance si Bastard cu Brian Geraghty si Lukas Haas, vizionat la Tribeca si Cannes. Actrita mea preferata este nominaizata la Premiile Emmy 2016 pentru rolul din Fargo!
Productia filmului The Bell Jar va incepe in primele luni ale anului 2017.