Sambata dimineata, la Hotelul Langham din Pasadena, a avut loc conferinta de presa a miniseriei HBO Big Little Lies din cadrul Television Critics Association Winter Press Tour 2017.
Reese Witherspoon, Nicole Kidman, Shailene Woodley, Laura Dern si Zoe Kravitz, protagonistele noului serial, au participat la eveniment.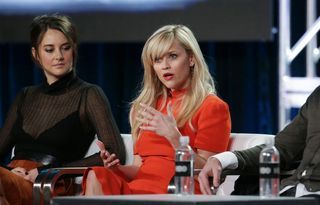 "I'm passionate because things have to change. We have to start seeing women as they really are in film. And not just in a movie theater with a tiny budget. We need to see real women's experience whether it involves domestic violence, whether is involves sexual assault whether it involves motherhood or romance or infidelity or divorce," a declarat Reese Witherspoon. "We need to see these things because we as human beings we learn from art and what can you do if you never see it reflected? I feel like I constantly see women of incredible talent playing wives and girlfriends in thankless parts, I just had enough."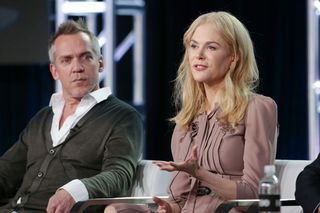 "As much as there is conflict, this piece is about women supporting each other. There are five great roles here [for women]. It's very, very rare," a declarat Nicole Kidman.
"It's a unique pleasure to be able to come to other women with a piece of material I feel deeply proud of and excited to see their performance. These are the kinds of things that shift consciousness," a adaugat Reese.
Fiind si producator al proiectului, Reese a sunat-o mai intai pe Nicole Kidman si apoi pe Woodley, Kravitz si Dern. "I was excited to come to women with parts that I'm excited about. All these talented women playing wives and girlfriends, I just had enough," a marturisit Witherspoon.
La eveniment, Reese a purtat o rochie Alexander McQueen, pantofi Christian Louboutin si bijuterii Jennifer Meyer. Nicole a ales o rochie Bottega Veneta, pantofi Christian Louboutin si un ceas Omega. Shailene poarta un outfit Bottega Veneta, iar Zoe o rochie Alexander Wang si pantofi Sophia Webster.