Sunt extrem de faimosi si talentati, au jucat roluri memorabile in filme de exceptie, au cariere de succes de zeci de ani, dar nu au fost niciodata nominalizati la Oscar…
Comediantul meu preferat inca din copilarie, cred ca am vazut Ace Ventura impreuna cu fratele meu de zeci de ori. Este pur si simplu unic, atat de amuzant si dragut, avand la activ numeroase comedii precum Dumb & Dumber (1994), The Mask (1994), The Cable Guy (1996), Liar Liar (1997), Bruce Almighty (2003), Mr. Popper's Penguins (2011), dar si dramele The Truman Show (1998), Man on the Moon (1999). In 2004, Jim Carrey a interpretat doua roluri magnifice, care ma fascineaza chiar si in ziua de azi: in drama coplesitoare Eternal Sunshine of the Spotless Mind si in minunatul film A Series of Unfortunate Events (Count Olaf FTW); eu i-as fi acordat Oscar-ul pentru oricare dintre aceste roluri!
Pe 14 ianuarie 2017 s-a implinit un an de la moartea lui Alan Rickman, unul dintre actorii mei preferati 🙁 Mi se pare foarte nedrept ca acesta nu se va bucura niciodata de o nominalizare la Oscar, nu ca acest lucru stirbeste cumva imensul sau talent sau admiratia cu care il urmaream in fiecare rol al sau. In 1988, ar fi trebuit sa castige Oscar-ul pentru cel mai bun rol secundar – Hans Gruber din Die Hard, dar si pentru rolul lui Severus Snape din seria Harry Potter!
Erou al filmelor de dragoste intre anii '80 – '90, Gere a jucat in An Officer and a Gentleman (1982), Pretty Woman (1990), Internal Affairs (1990), First Knight (1995), Primal Fear (1996) sau Chicago (2002) – toate aceste roluri ramanand in inimile tuturor cinefililor adevarati. Este unul dintre cei mai talentati actori din istorie, aratos, profund, carismatic si un pianist foarte bun. Richard Gere a fost nominalizat la Globurile de Aur din 2012 pentru rolul sau din Arbitrage, dar niciun Oscar…
Starul din Boardwalk Empire si-a inceput cariera in 1986, cu Parting Glances, dar primul sau rol care mi-a ramas in minte a fost cel din Con Air (1997) 😀 Desigur, acesta putea fi nominalizat la Oscar foarte bine pentru oricare dintre prestatiile sale din Mystery Train (1989), Reservoir Dogs (1992), Living in Oblivion (1995), Fargo (1996), The Big Lebowski (1998) sau Ghost World (2001). Steve Buscemi s-a afirmat ca un actor secundar de exceptie, complex si desavarsit, ajutat de farmecul sau unic si de o ciudatenie nemaiintalnita, plina de magnetism.
When Harry Met Sally… (1989), Sleepless in Seattle (1993), When a Man Loves a Woman (1994), Courage Under Fire (1996), You've Got Mail (1998), City of Angels (1998), Proof of Life (2000) sunt doar cateva roluri marcante ale lui Meg Ryan – sau America's Sweetheart, asa cum fusese numita regina comediilor romantice in anii '90.
Nici acum nu imi vine sa cred ca Ray Liotta nu a obtinut Oscar-ul pentru rolul principal din Goodfellas (1990)… Acesta a fost gangsterul perfect, alaturi de Joe Pesci si Robert de Niro, in capodopera lui Martin Scorsese. Cu o cariera de peste 30 de ani, dar putine filme reusite in ultimii, Ray Liotta ramane unul dintre cei mai talentati si enigmatici actori ai generatiei sale, meritand sa fie nominalizat la Oscar pentru Something Wild (1986), Unlawful Entry (1992), Narc (2002) sau The Place Beyond the Pines (2012).
Fiica actorilor Janet Leigh si Tony Curtis a debutat pe marile ecrane in 1978, in filmul Halloween al lui John Carpenter. Jamie Lee Curtis s-a facut cunoscuta ca protagonista de filme horror, precum Halloween II (1981), The Fog (1980), Prom Night (1980), Terror Train (1980) si Roadgames (1981). Minunata actrita, care pare o persoana super pozitiva si normala, a juca si in comedii clasice precum Trading Places (1983), A Fish Called Wanda (1988), True Lies (1994), rol principal pentru care a castigat Globul de Aur si Freaky Friday (2003). Jamie Lee Curtis joaca in prezent in comedia horror FOX Scream Queens.
Iubind cinematografia de cand eram mica, am avut ocazia sa il vad pe acest actor fascinant in multe roluri din cariera sa de peste 35 de ani. John Turturro este cunoscut pentru rolurile din Do the Right Thing (1989), Miller's Crossing (1990), Barton Fink (1991), Quiz Show (1994), Clockers (1995), Box of Moon Light (1996), Grace of My Heart (1996), O Brother Where Art Thou? (2000) si, cel mai recent, miniseria HBO The Night Of (2016), fiind unul dintre preferatii regizorilor Spike Lee & al fratilor Coen. Si al nostru 🙂
Mia Farrow a fost nominalizata de sapte ori la Globul de Aur si de trei ori la Premiile BAFTA, dar niciodata la Oscar. Faimoasa actrita a jucat in peste 50 de filme, printre primele fiind cel principal din Rosemary's Baby (1968) al lui Roman Polanski, John and Mary (1969), Follow Me! (1972), The Great Gatsby (1974) sau Death on the Nile (1978). Intre anii 1979 si 1992, Farrow a avut o relatie cu Woody Allen, jucand in 13 din cele 14 filme lansate de prolificul regizor si scenarist – Zelig (1983), Broadway Danny Rose (1984), The Purple Rose of Cairo (1985), Hannah and Her Sisters (1986), Radio Days (1987), Crimes and Misdemeanors (1989), Alice (1990) sau Husbands and Wives (1992). Mia Farrow a fost implicata in actiuni umanitare din Darfur, Ciad si Republica Centrafricana, fiind cunoscuta pentru activitatea sa in calitate de Ambasador al Bunavointei pentru UNICEF.
Pe la inceputul carierei sale, John Stephen Goodman a jucat rolul lui Dan Conner din serialul Roseanne (1988–1997), pentru care a obtinut Globul de Aur in 1993. Un alt preferat al fratilor Coen, John Goodman a jucat in Raising Arizona (1987), Barton Fink (1991), The Big Lebowski (1998), O Brother, Where Art Thou? (2000) si Inside Llewyn Davis (2013). Alte filme bine cunoscute in care a jucat dragutul actor au fost The Babe (1992), The Flintstones (1994), Extremely Loud and Incredibly Close (2011), Argo (2012), Flight (2012) 10 Cloverfield Lane (2016). John Goodman nu a neglijat nici televiziunea, avand rolul principal in serialul Amazon Alpha House, jucand in primul sezon din Treme si fiind una dintre cele mai dese gazde ale Saturday Night Live.
Fiica actritei de origine suedeza Ingrid Bergman si a cineastului italian neorealist Roberto Rossellini, a devenit celebra pentru rolurile sale din Blue Velvet (1986), Death Becomes Her (1992), Crime of the Century (1996). Isabella Fiorella Elettra Giovanna Rossellini a fost cea de-a treia sotie a lui Martin Scorsese (1979 – 1982), dar si partenera legandarului regizor David Lynch. Fun fact: are o sora geamana cu 34 de minute mai mica decat ea, Isotta Rossellini, profesor de literatura care a predat la Columbia, NYU, Princeton si Harvard.
Donald McNichol Sutherland este actorul cu cea mai lunga cariera din aceasta lista: sase decenii si peste 200 de filme si seriale, in care a interpretat roluri complexe, cameleonice, remarcabile. Canadianul de 81 de ani a jucat in The Dirty Dozen (1967), M*A*S*H (1970), Kelly's Heroes (1970), Klute (1971), Fellini's Casanova (1976); a fost un lider fascist criminal in 1900 (1976), epopeea italianului Bernardo Bertolucci , un profesor de universitate iubitor de marijuana in Animal House (1978) si un tata care se confrunta cu probleme in familie, dupa moartea neprevazuta a fiului sau cel mare in Ordinary People (1980), drama regizata de Robert Redford. Apoi, a jucat rolul unui spion nazist in adaptarea cartii lui Ken Follett, Eye of the Needle, in Revolution (1985) alaturi de Al Pacino sau de Marlon Brando in A Dry White Season (1989). In anii '90-'2000, acesta a aparut in filmele JFK (1991), A Time to Kill (1996), Without Limits (1998), The Italian Job (2003), Cold Mountain (2003), Pride & Prejudice (2005) si franciza The Hunger Games (2012-2015). Donald Sutherland a fost nominalizat la opt Globuri de Aur, castigand doua pentru rolurile sale din filmele de televiziune Citizen X (1995) si Path to War (2002).
Sunt atatea tinere actrite, cum ar fi Jennifer Lawrence, Brie Larson sau Emma Stone, care nu numai ca au fost nominalizate la Oscar, dar au si castigat sau il vor castiga in acest an… si Claire Danes, care se bucura de o cariera bogata si complexa de peste 20 de ani, se afla din pacate in aceasta lista. Este absolut fenomenala in serialul Homeland, meritand sincer un Oscar pentru fiecare sezon al dramei Showtime. Aceasta si-a facut debutul in cinematografie in 1994, in drama Little Women (1994). A urmat rolul principal in Romeo + Juliet (1996), un film cult pe care il iubesc, regizat de Baz Luhrmann, continuandu-si cariera cu The Rainmaker (1997), Les Misérables (1998), Brokedown Palace (1999), The Hours (2002), Terminator 3: Rise of the Machines (2003); in 2004, Claire Danes a stralucit in drama lui Richard Eyre, Stage Beauty, in care a jucat alaturi de Billy Crudup. In 2010, aceasta a fost protagonista filmului HBO Temple Grandin, castigand Premiile Emmy, SAG si Globul de Aur pentru rolul ei extraordinar.
Pe numele sau adevarat, Ramón Antonio Gerardo Estévez este renumit atat pentru rolurile sale din televiziune – presedintele Josiah Bartlet din The West Wing (1999–2006), dar si pentru cele 65 de aparitii pe marele ecran. O sa enumar cateva: Capitanul Benjamin L. Willard din Apocalypse Now (1979) al lui Francis Ford Coppola, Wall Street (1987), in care a jucat alaturi de fiul sau, Charlie Sheen si de Michael Douglas, Gandhi (1982), JFK (1991), Gettysburg (1993), The American President (1995), The Departed (2006), Bobby (2006) si The Amazing Spider-Man (2012). Martin Sheen are sase nomnalizari la Premiile Emmy, opt nominalizari la Globurile de Aur, castigand sase dintre ele, doua Premii SAG si nici macar o nominalizare la Oscar.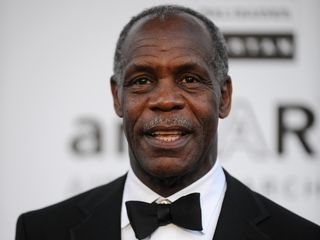 Desi Academia Americana de Film iubeste actorii comerciali care schimba registrul si aleg roluri serioase, Danny Glover nu a fost niciodata nominalizat la Oscar. Trilogia Lethal Weapon (1987-1992) i-a adus recunoasterea mondiala, celebrul actor fiind minunat in rolul detectivului Roger Murtaugh. Este incredibil ca Danny Glover nu a obtinut nici macar o nominalizare pentru rolul sau din The Color Purple (1985), film care s-a bucurat de 11 nominalizari [dar niciun premiu :(]. To Sleep with Anger (1990), Angels in the Outfield (1994), Silverado (1985), Witness (1985), Predator 2 (1990), Saw (2004), Manderlay (2005), Shooter (2007), 2012 (2009), Death at a Funeral (2010) sau Beyond the Lights (2014) sunt alte filme in care a jucat veteranul actor.