Tom Hanks si Meryl Streep se vor intalni pentru prima oara pe marele ecran in The Post, o noua drama regizata de Steven Spielberg.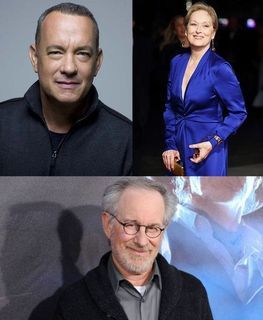 Filmul, bazat pe un scenariu scris de Liz Hannah, prezinta rolul ziarului Washington Post in scoaterea la iveala aunor documente controversate ale guvernului din 1971, denumite "Dosarele Pentagon" (Pentagon Papers).
Tom Hanks va juca rolul editorului Ben Bradlee de la Washington Post, iar Meryl Streep va fi publisher-ul Katharine Graham, cei care au provocat guvernul american asupra dreptului de a scrie despre un set de documente controversate din 1971 despre implicarea militara si politica a SUA in Vietnam, in perioada 1945-1967. Ulterior, Bradlee si Graham au fost implicati in mai multe procese cu guvernul federal pentru dreptul ziarului de a publica stirea.
Spielberg va produce filmul, alaturi de Amy Pascal (Ghostbusters) si Kristie Macosko Krieger (Bridge of Spies). The Post va fi cea de-a 5-a colaborare intre Tom Hanks si Steven Spielberg, dupa Saving Private Ryan (1998), Catch Me If You Can (2002), The Terminal (2004) si Bridge of Spies (2015). Meryl Streep a fost vocea lui Blue Mecha din A.I. Artificial Intelligence, film din 2001 regizat de Spielberg.